Employee Onboarding Checklist
In this guide, we have collected our best tips in a comprehensive checklist. This e-book contains things that are good to know from preboarding to months after the employee has started.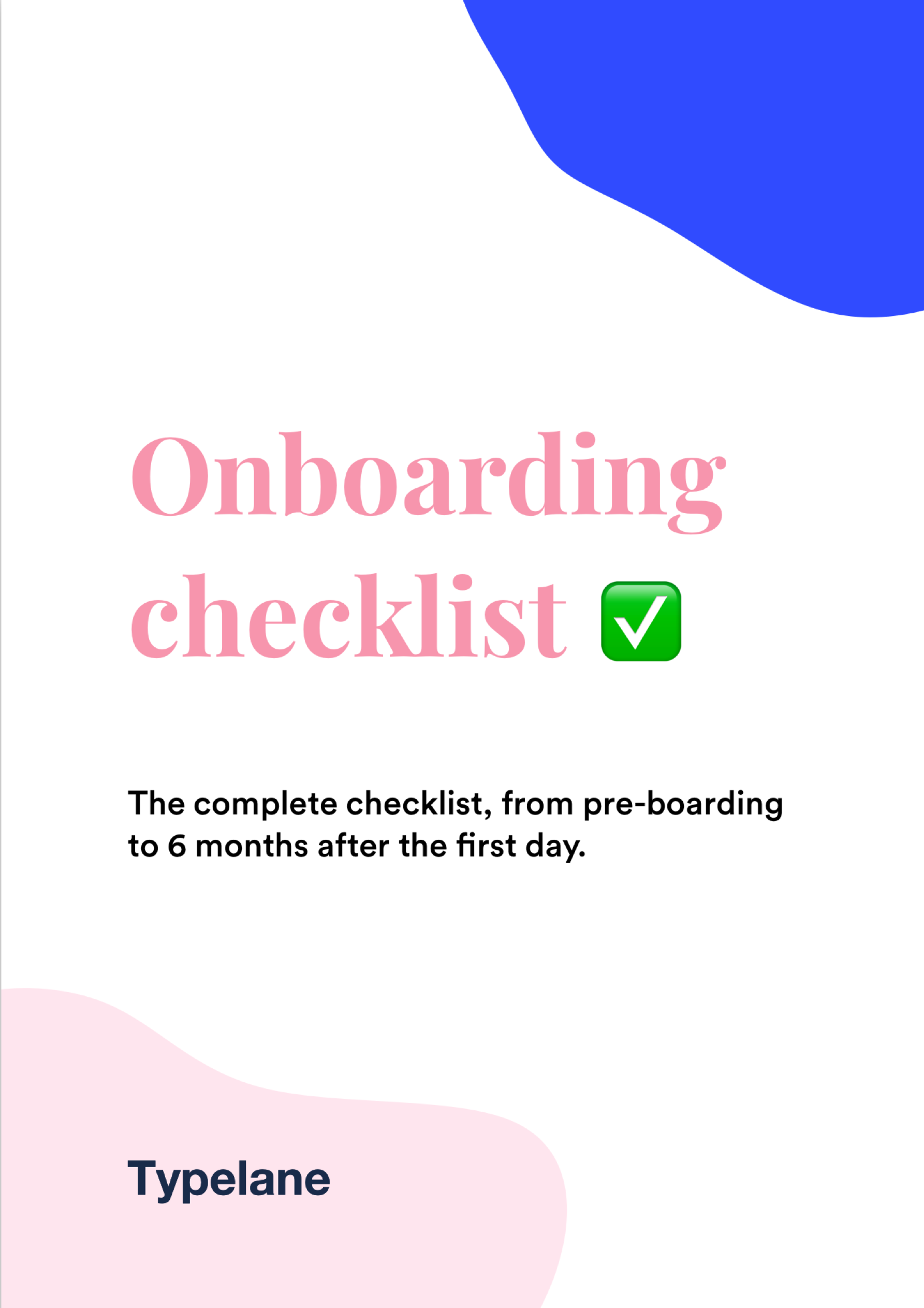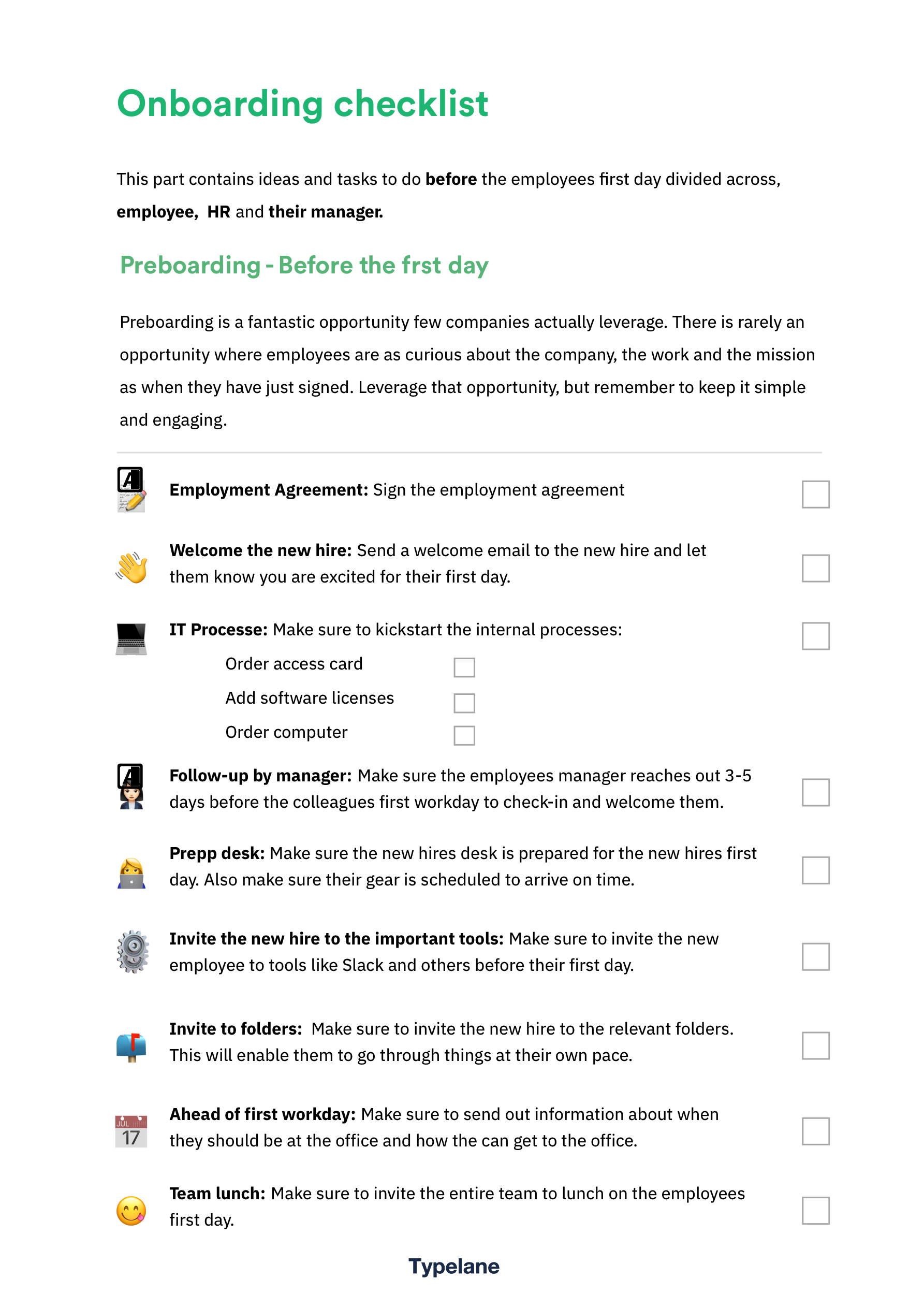 What's inside?
When it comes to designing a good employee onboarding process many wonder where to start or what is should contain. This employee onboarding checklist contains all the essential steps that you should incorporate in your employee onboarding.
You will learn:
– What a good preboarding contains
– How to make sure the employee has a good first day
– The importance of setting up goals during the employee onboarding