Creating a seamless experience
"I don't know how we would have managed without Typelane. It's a great product!"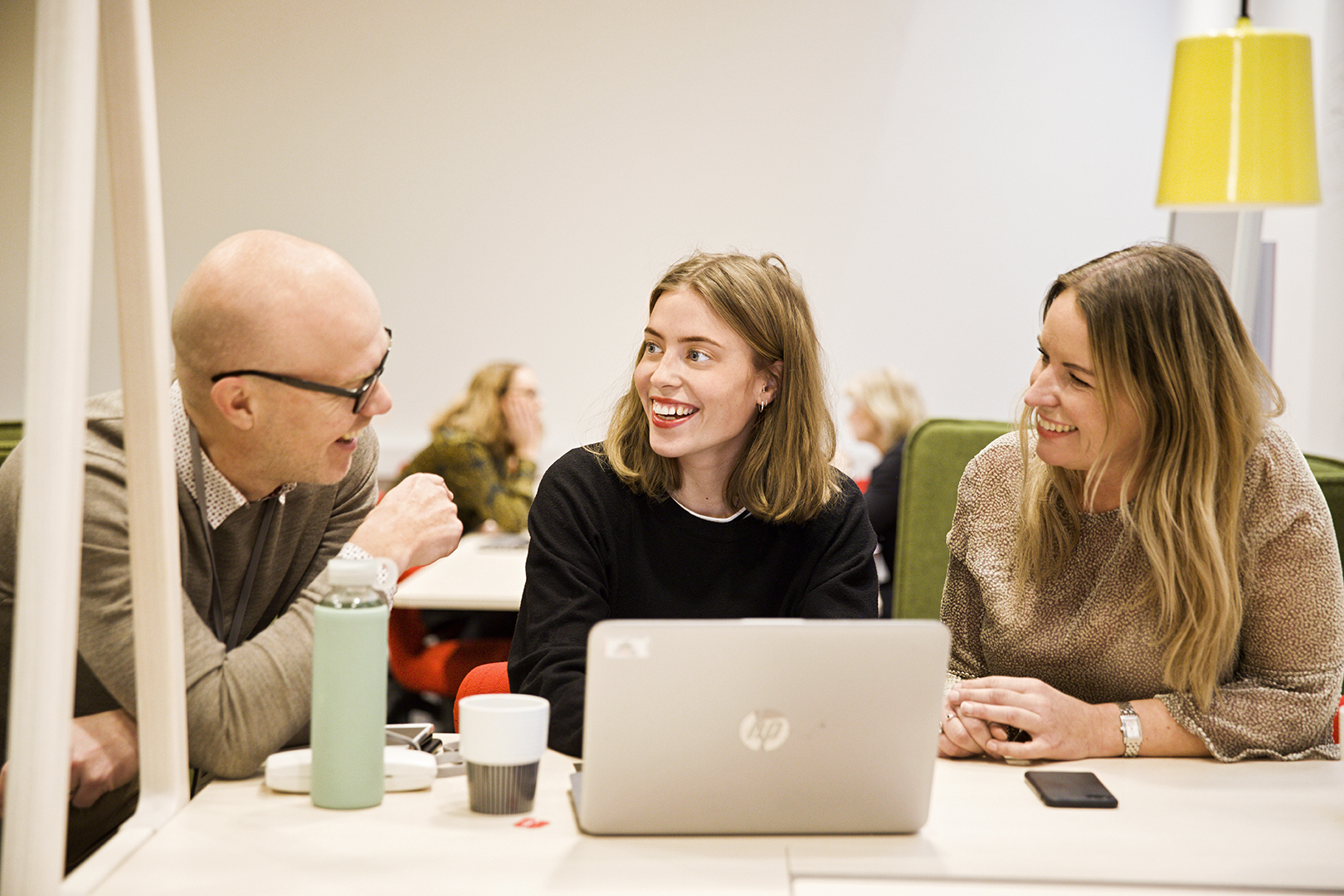 Bliwa, is a life insurance company based in Stockholm, Sweden. Bliwa specialises in private insurance for some of Sweden's biggest organisations and companies.
At Bliwa, people are at the heart of everything they do. So when the time came to rethink their preboarding, onboarding and offboarding process this became the natural starting point.
Eliminating stress and manual work
The need to rethink the onboarding process came from all the manual work and stress the existing practices had caused. Before Bliwa discovered Typelane, onboarding and offboarding were very time-consuming tasks. "It was extremely stressful and there was so much manual work. It took a lot of our time", says Erica Breyer, employee engagement manager. The fact that it was still so manual also created an unexpected stress factor. "Having a manual process created so much stress internally, trying to follow-up and reminding everyone. We also had little insight into what was going on, it was mentally draining".
"If we had not found Typelane we wouldn't be able to offer the onboarding we do today. I don't know how we would have managed without Typelane."

Erica Breyer, Employee Engagement Manager at Bliwa
By automating the vast majority of steps with Typelane, Bliwa has been able to remove manual tasks while obtaining a good overview of the entire process and the progress for each new hire.
The impact of a good employee offboarding process
Employee onboarding is the most important part of getting a new hire productive but employee offboarding is something many companies tend to forget. "Working with onboarding is extremely valuable but what we have seen first hand, the importance of offboarding employees properly," says Erica Breyer.
Saying goodbye to employees is always hard but it is essential to establish a good process, one that isn't dependent on too many manual steps. If your process is too dependent on many manual steps it increases the risks of missing important parts and creating internal security issues.
"By using Typelane for offboarding as well, our process has become more secure and we are able to make sure things get done the right way. It helps us make sure sensitive company information doesn't end up in the wrong hands."

Erica Breyer, Employee Engagement Manager at Bliwa
With the help of Typelane, Bliwa is able to trigger a workflow that enables HR, IT and managers to tie up all loose ends. "It makes life easier for everyone internally, it gives us peace of mind which is extremely valuable", says Erica Breyer.
A tailored onboarding for each new hire
By automating many of the manual tasks Bliwa has been able to scale their processes. "One interesting thing is that working with the system is that it has enabled us to think bigger and further improve our onboarding workflows". says Erica Breyer. When using Typelane it is easy to tailor the process after role, location and more. "That will enable us to have more interesting parts in our onboarding that are relevant for that person. It's so easy to use, and we can quickly make the updates we want in Typelane" says Erica Breyer.
Working together has been in close collaboration between Bliwa and Typelane.
"Customer service and the support we have gotten from you at Typelane has been fantastic"

Erica Breyer, Employee Engagement Manager at Bliwa
By putting people at the center of everything they do, Bliwa has been able to create a wonderful employee onboarding and employee offboarding process. At Typelane we are happy we can support them in making the process less stressful and more engaging for everyone!