Elevating the employee experience
"We wanted a tool that helped us deliver an outstanding employee experience, that is where Typelane came in"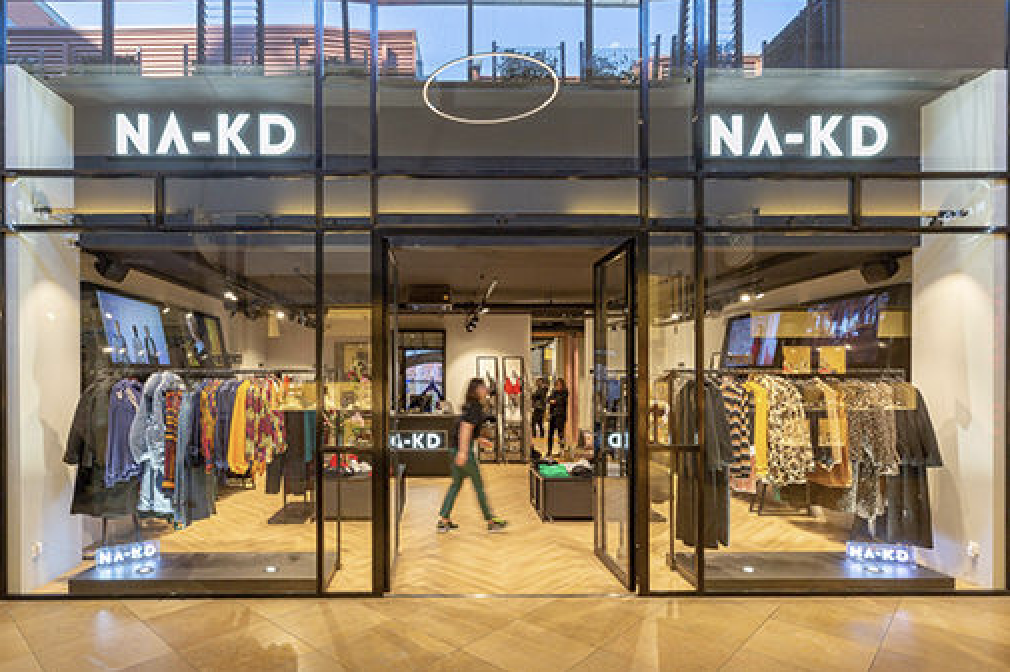 There are few fashion destinations that draw as many millennial customers as NA-KD. With over 2.3 million Instagram followers, NA-KD has redefined the shopping experience for a digital generation. Today NA-KD is one of Europe's fastest-growing companies with their innovative direct-to-consumer brand and a strong focus on millennials.
Crafting a delightful employee experience
For NA-KD a great customer experience is essential and something that has enabled them to grow fast. As an employer that also hires a lot of millennials, having an employee experience that matches it, was essential.
"We hire a lot of millennials, they come with higher expectations and that is something we wanted to address", says Carina Svensson, Head of HR at NA-KD. Working with journeys and digital content in Typelane, NA-KD has been able to craft a delightful employee onboarding that puts their brand, culture, and tone of voice at the heart of their employee experience.
"We wanted a tool that helped us deliver an outstanding employee experience, that is where Typelane came in"

Carina Svensson, Head of HR at NA-KD.
Through Typelane, NA-KD was also able to structure an engaging employee preboarding helping them to continue the great employee branding work. "Preboarding and onboarding is an essential part of your employer brand work. You don't want to sign a new hire and have nothing happen until their first day", Carina Svensson says. With Typelane NA-KD is able to start the process earlier than before, and build on the engagement that is so present when new hires chose to join your company.
"There is no time where a new hire is as keen on learning more than before their first day, we wanted to leverage that."

Carina Svensson, Head of HR at NA-KD.
Speeding up new hire productivity
Growing fast also creates its unique challenges. "we were struggling with getting a good process in place, we had people sometimes arriving and the organization wasn't really aware that they were joining". In order to stay one step, ahead NA-KD was exploring better and more efficient ways of structuring tasks and communication. "If we were to do all the steps we wanted to included in our onboarding process, it would have been impossible, it would have taken so much time".
With Typelane NA-KD was able to set up the journey they wanted and automate many of these steps. It also helped NA-KD create consistency and structure in the way a new employee was onboarded. "For us, it was important that we got our message through to every new hire. We wanted one onboarding at NA-KD, so everyone gets an understanding of our culture and us as a company".
Also with automatic communication sent out to the new hire NA-KD has been able to answer many of the practical questions new employees have already before the first day.
"We had many practical challenges, questions that came back to HR. Now we are able to communicate and answer the most frequent ones automatically and save a lot of time"

Carina Svensson, Head of HR, NA-KD.
By revising and restructuring the onboarding process new ideas also emerged. "One unexpected upside with Typelane is that it's forced us to rethink our process, that is something the tool helped us do." says Carina Svensson.
A secure process
Crafting a process that enables hires to faster understand the company and its culture has not only made new hires productive quicker but it has also created a more secure process. "The process has become much more secure, we now know what happens and if it doesn't happen, it makes a big difference"
"Before Typelane we where not sure who did what and naturally the quality fluctuated. Now the process is more secure secure, enabling us to raise the quality and more closely monitor the progress."Carina Svensson, Head of HR at NA-KD
By setting up their onboarding flows in Typelane, NA-KD could get the steps they wanted in place and also make sure that they are automated. "Managers, IT and HR get noticed as soon as there is something to do. It creates another kind of awareness of what is happening". says Carina Svensson.
With automatic communication and reminders sent from Typelane the process becomes seamless and it isn't dependent on manual work.
"The process of welcoming a new hire is much better, it's more secure, we see new hires become productive faster, with a better picture of NA-KD and our culture"

Carina Svensson, Head of HR at NA-KD
With a unique growth mindset and relentless focus on creating great customer and employee experience, NA-KD continues to grow leaps and bounds. With Typelane they are able to scale their employee onboardings and make sure each new hires gets a great experience.