12 Employee Onboarding Statistics You Need to Know in 2019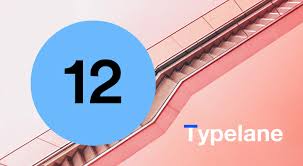 Anyone who has begun a new role at an organization can attest to the importance of onboarding–and the impact of a poor (or even absent) onboarding program. It sets the tone for the company, its mission, and its commitment to employees.
Recent research shows that 88% of employees state that their current employer did not provide them with a productive onboarding program. Not only onboarding improves retention rates by more than 82% but also improves productivity by over 70%.
Below are 12 onboarding statistics to consider for 2019 and beyond. From uncovering gaps to building a world-class program, the return on investment of onboarding is well worth the effort.
1. 76% of organizations are underutilizing employee onboarding practices
In a study of 350 Human Resources leaders, nearly three-fourths reported that their onboarding processes are fundamentally broken. Over half believe that the lack of an organized program is a "critical blind spot" in their organizations.
2. 53% of HR professionals say that improved onboarding increases employee engagement
Employee engagement is critical in improving retention rates and reducing hiring costs. Over half of HR professionals have seen an improvement in engagement thanks to better onboarding. However, why aren't more companies focusing on their approach?
3. An "onboarding buddy" will boost productivity for up to 97% of new employees
Having an experienced employee team up with a new hire is the fastest way to increase productivity and get employees acclimated more quickly. Employees at Microsoft who are paired with a mentor or "buddy" are more productive in 97% of the cases studied.
4. 75% of employee turnover is preventable
Onboarding is the best preventative medicine to make employees feel valued and engaged in their work. Three-fourths of employees who feel disengaged and unhappy in their roles stand to be negatively impacted by onboarding and continuing education programs.
5. 60% of companies don't set goals for new hires
Failing to set goals for new employees is a recipe for disaster. Without clear direction about expectations and objectives, employees are left feeling confused and insecure. In many cases, it can take new hires up to a year to self-define goals and start working at 100% productivity. Goal setting and attainment should be part of every onboarding program.
6. 69% of employees are more likely to stay with a company after a great onboarding experience
Onboarding encompasses much more than the basics, like setting up an email address or signing up for benefits. Successful onboarding programs cover policies, processes, technology, and all other aspects of an employee's daily work that they need to know to be successful and confident in their role.
7. Nearly one-third of all attrition happens in the first 90 days
Studies show that most employee turnover happens in the first three months after a new hire joins the company. Research ties this high rate of early attrition to poor onboarding and leaving employees to "fend for themselves." Onboarding and peer-to-peer support is the first line of defense against turnover.
8. 35% of companies spend zero dollars on onboarding
Over a third of all companies expect onboarding to happen organically. They fail to invest any money in a successful onboarding program but may spend up to $11,000 per person on recruitment and turnover expense. A small investment in onboarding stands to save organizations thousands of dollars in recruitment and hiring expense.
9. 1 in 5 employees will recommend their company to a friend after a good onboarding experience
It's a candidate's market. As a matter of fact, talented professionals have more job opportunities than ever before. This leaves recruiters competing with dozens of organisations to attract the right candidates. Employee referrals are the fastest way to identify and engage with potential new hires. A good onboarding experience makes it far more likely that a new hire will refer their company to friends and family.
10. 72% of new hires say that one-on-one time with their manager is critical for onboarding success
According to a recent LinkedIn study, nearly three-fourths of respondents said that meeting managers during their onboarding process is very important. The simple gift of time goes a long way towards making an employee feel welcome and important.
11. Over one-third of high-performing organizations use social networking to enhance onboarding
Organizations should connect with employees and peers to start building working relationships from the very start. Employees will then feel more engaged, thus it's more likely that they'll stay with the company. Over 33% of companies with effective onboarding programs use social networking to connect new hires with the rest of the employees.
12. The most successful companies start onboarding before an employee's first day
Firstly, pre-boarding usually starts before an employee's first workday. Therefore this good habit helps an employer to build confidence with the new hire. In addition to this, it's 53% more likely that companies with highly engaged employees use pre-boarding products since this gives them a better onboarding experience as well as fewer mistakes.
Onboarding is the perfect time for an organisation to make an excellent first impression with its employees. Importantly, organisations that are investing in onboarding programs should stop and reevaluate their programs periodically.
In conclusion, as employee demographics change and new technology becomes available, onboarding is starting to meet the evolving needs of the employer and the employee.
Sign up for our newsletter!
Fine-tune your knowledge within on- and offboardings with our monthly newsletters.