How to make virtual orientation a success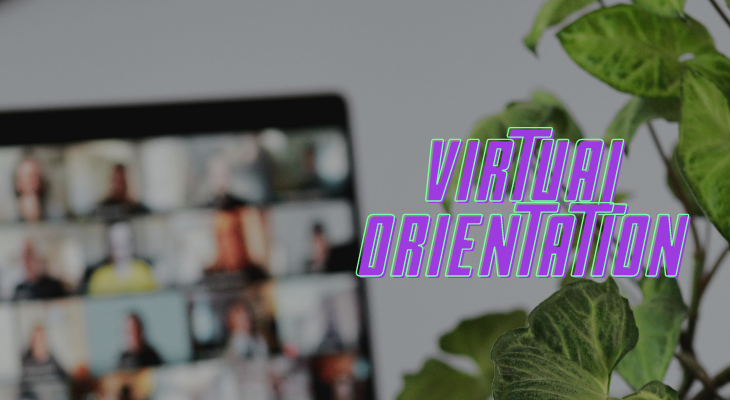 Many organizations had long toyed with the idea of integrating online orientation into their systems. Then came the coronavirus pandemic, lockdowns in most places and the rise of remote work and suddenly, companies had to adjust to the new environment.
Hiring during the pandemic means that new employees have to be onboarded and trained. The virtual orientation of remote workers is now a challenge that HR managers have to deal with. Virtual workspaces make the entire onboarding process cheaper, faster and more convenient.
Because there's no physical meeting throughout the recruitment and onboarding process, the orientation process must be done right.
In addition to the 'normal' orientation procedures, there are a few ways to make your virtual program a success. These are:
Ship the required tech in advance
If your new hires are going to need tech equipment (computers, headsets, keyboards, etc.) to do their work, shipping them in advance would make onboarding way easier. Delivering these to their location would also help a lot since they wouldn't pick them up in person.
If they need to set up company software, a work account and other tools they may need for remote work, include instructions on how to do each. You could schedule a meeting with the IT team to go through the gear and how to set them up if you've got the resources.
Don't offload everything at once
Cramming everything your employee needs to know in one day of Zoom meetings isn't going to benefit much. Although the employee needs to grasp plenty of information, they can't be acquired and retained within a very short time.
Breaking down the process into modules that can be completed over upcoming weeks greatly eases the learning process. Teach them the essentials that they need to get off the ground-the rest can come with time.
Clearly outline objectives before the orientation
Virtual orientation is quite different from in person onboarding. Some things may take up plenty of time, while some may get a little mention or even get forgotten completely.
Drawing up a list of objectives helps keep the process streamlined and focused on the right areas. Once you've got this down, you can now work out the virtual orientation's content and design.
While the paperwork and company policy is a critical portion of the onboarding process, it shouldn't be the only highlight. Company culture, job duties, and tips for excelling in their new job should also be included. Including personalized modules will also quicken the learning process, so look for ways to incorporate it into your orientation process.
Foster opportunities to connect with others
With physical interactions almost nonexistent, the need for human connection has never been more significant. It's easy for new employees to feel isolated in their remote workplaces.
Hearing from the managers, other new hires and coworkers will help beginners ease and enable them to fit in faster and better. They can be assigned a virtual friend who can provide more social and emotional support as they begin life in the company.
Video meets for social interactions are perfect for promoting deeper connections without the benefit of physical interactions.
Continuously seek feedback and implement them as soon as possible
Virtual orientation is uncharted territory for many organizations. Seeking feedback and improving on the process should be in the mind of HR management. Plenty of things change often, and virtual orientation should keep up with new advancements.
Listening to what people have gone through the program is key to creating the best orientation.
Instead of the 'standard' what they thought of the process questions, have them spare a few minutes to fill out an online survey on their orientation experience. You'll get a few insights to make the process even better!
Make the orientation fun
Whole days spent looking at videos and slideshows isn't going to work for virtual orientations. It's very easy for the new hires to zone out or give in to the myriad of distractions wherever they are.
Presenting the content in an exciting way keeps them hooked, and they'll listen to you longer and more attentively. An animated facilitator with short, snappy text and a variety of multimedia should do the trick. There are plenty of fun ideas you can introduce to your meetings to break the ice as well- from virtual bingo to online office games- to spruce up the process.
While we're all hopeful that these times will not last very long, it is important for companies to continue hiring and, consequently, orientate their new staff members. Virtual systems may take a while to be conversant with and integrate fully into the system. By implementing virtual orientation successfully, employers make themselves more attractive to employees, even beyond the COVID era.
Virtual orientation is the first step in a successful remote work career, it's important to get it right always. We hope these tips make your process a lot smoother!
Sign up for our newsletter!
Fine-tune your knowledge within on- and offboardings with our monthly newsletters.