30 Creative Employee Onboarding Ideas Your New Hires Will Love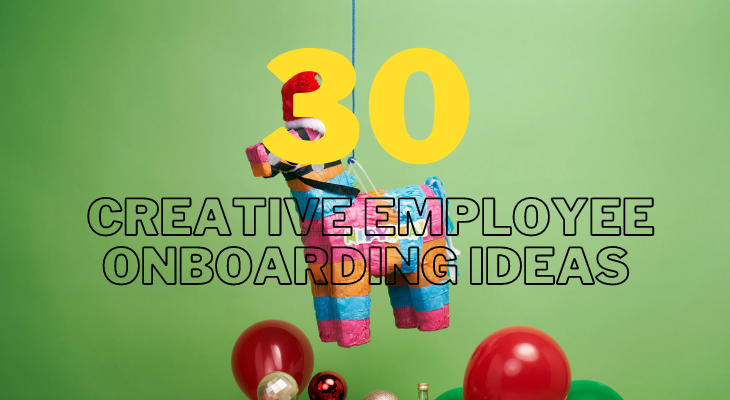 In this article, we've gathered 30 fun and engaging employee onboarding ideas we hope you can use to make the process fun or add pizzazz to your companies employee onboarding and employee orientation.
1. Shadowing. Have your new hires spend their day with a current employee who knows the rounds, can show them what a typical day is like, and introduce them to the rest of their colleagues.
2. Take a picture! If you work at a large company, you've probably had new hires go through weeks of having to remember names. Taking a picture and writing colleagues' names on them would really cut down on the awkwardness.
3. Give them a treat. This could be a company pen, keychain, or mug. They'll love it!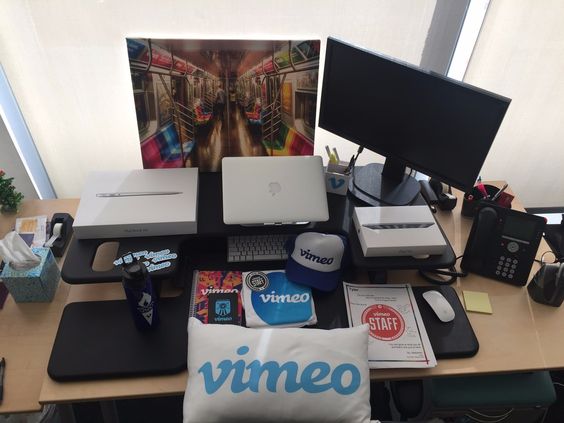 4. Create checklists. Employee Onboarding requires people to sign tons of paperwork. It's a necessary evil you can simply by providing a checklist or even using software to help them sign things faster.
5. Provide virtual tours. Many offices are remote, but they may still require in-person presence at some point. Create 360° videos of important offices so they won't feel lost.
6. Volunteer opportunities. If you work at a large company it can be hard for new hires to find their place. Volunteering can break the ice and allow them to contribute to a good cause.
7. Create a social media contest! Capitalize on your new hires' excitement and encourage them to send several photos you can use for your company or brands' social media page so your audiences can get to know them better.
8. Entry interviews. Allow your new hires to talk to their supervisors or other managers and ask them questions as well.
9. Scavenger hunt. Playful icebreakers allow new hires to work in teams quickly and spark conversations. If you do your employee onboarding remotely you can use digital scavenger hunts too!
10. Have them wear a specific colour. This can work well even online. Ask all managers and supervisors to avoid the colour red, for example, but ask new hires to wear an item in that colour. When they arrive, others will know they are new and find ways to make them feel welcome.
11. Send a new employee welcome kit! Even a box of cookies or greeting card with a warm message will win new hires over.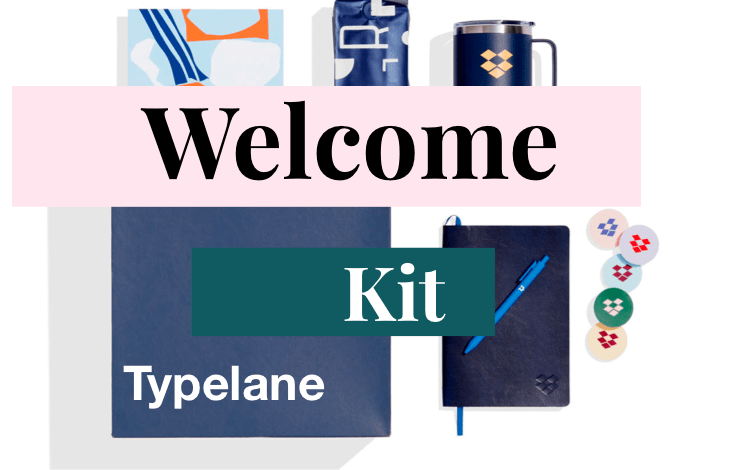 12. Lunch roulette. Assign new hires a new colleague to eat lunch with. This can be a fellow new hire or current employee.
13. Let them know who their boss is! Ask the new hires' manager to send an email and photo of themselves so your new employee will make sure they know who they will report to!
14. Invite them to outings. Maybe your company has a weekly lunch or happy hour, make sure your new hire receives an invitation!
15. Send a schedule or itinerary. This way they'll know what to expect on day one.
16. Make the first day into a party! Decorate with balloons, bring in a few flowers, or have a fun Zoom background if you onboard remotely. You can still be fun and work appropriate.
17. Teach them something new during on-boarding and foster a sense of continuous improvement.
18. Create quizzes. This will turn learning company policies into a game and allow new hires to have some fun.
19. Create a preboarding kit so new hires will have the opportunity to get familiar with their new jobs.
20. Let them show up later on week 1 to ease into the transition of a new job.
21. Send social media updates. Show them pictures of their new computer set-up or office to build enthusiasm.
22. Create a digital welcome video. Current employees can say hello, and your new hire will already recognize them on their first day on the office or on Zoom.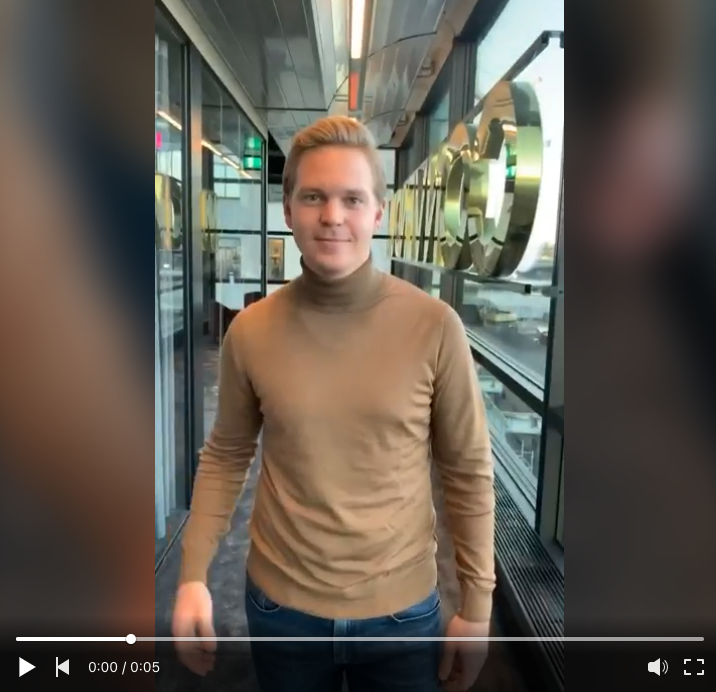 23. Provide lunch! If you have a remote setup, send them a gift-card for a local restaurant or order something for them on the first day.
24. Ask about their preferences if your company has the budget to accommodate their tech or office chair preferences.
25. Create an amazing handbook that they'll want to look at. We have a ton of inspiration on employee handbooks here.
26. Ask for their suggestions at the end of employee onboarding or employee introduction so you can always keep improving.
27. Have their business cards ready so they can start networking from day one.
28. Have a "graduation" or end of onboarding party.
29. Encourage coffee chats for the first 30 days so new hires can get to know their more senior colleagues.
30. Ask senior management or directors to greet new hires so they can have others to look up to!
Sign up for our newsletter!
Fine-tune your knowledge within on- and offboardings with our monthly newsletters.