Best HR podcasts for summer 2020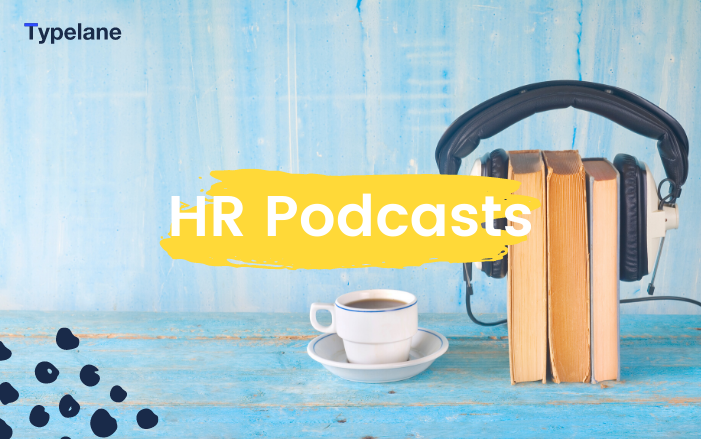 Podcasts. People love podcasts; talking about them, giving and asking for recommendations and even making their own podcasts. And no wonder it has become such a popular form of content around the world. Podcasts are perfect for when you commute, exercise or do some chores at home. They are easily digestible and the array of topics is indeed impressive; everything from fictional crime stories to business advice. Above all, podcasts are a great resource for professionals to educate themselves, learns new skills and get useful tips for their work. There are several great podcasts around HR-related topics as well.
Now is the perfect time to hit the beach, park or a café and enjoy the summer while listening to a great podcast about HR and leadership. Here are some podcasts you may want to check out this summer:
21st Century HR explores how modern practices and approaches can be used to build people-centric businesses. In every episode, host Lars Schmidt spotlights leaders who use progressive practices to reshape the field of HR. The show strives to shed light on what it takes to build better people-focused companies. It includes stories and journeys of CHRO's, Chief People Officers, CEO, Head of Talent, and more.
Dear HBR is co-hosted by Harvard Business Review editors Alison Beard and Dan McGinn. The aim of the show is to offer advice and explore solutions to real-life workplace problems through insights from guests and academic research. Whether you have challenges in managing a remote team or need help with motivating younger employees, this podcast will help you find a better way forward.
HR Happy Hour is the longest-running podcast focused around human resources, leadership, recruiting HR technology and more. Since 2009, the show has welcomed a wide array of guests – HR leaders, academics, practitioners, consultants and authors. This lively and fun yet conversational and insightful podcast is hosted by Steve Boese and Trish McFarlane.
DriveThruHR is a delightful and easy-to-digest lunchtime show that covers several HR-related topics. In every episode, host(s) and the guest discuss a variety of topics including HR technology, recruiting, talent management, organizational culture, leadership, strategic HR and more. Tune in to this podcast for great HR conversations. This show will provide you with actionable advice and tangible tips that are relative to any stage of your HR career.
Disruptive HR offers a series of podcasts including interviews with leading HR professionals who are making change happen and HR discussions between the founders and co-hosts Lucy Adams and Karen Moran. The show covers a variety of topics such as employee engagement, leadership, learning and development trends, employment policies and more. This podcast is great for inspiration if you're looking to modernise HR.
Happy listening!
Sign up for our newsletter!
Fine-tune your knowledge within on- and offboardings with our monthly newsletters.