Reboarding back to the new normal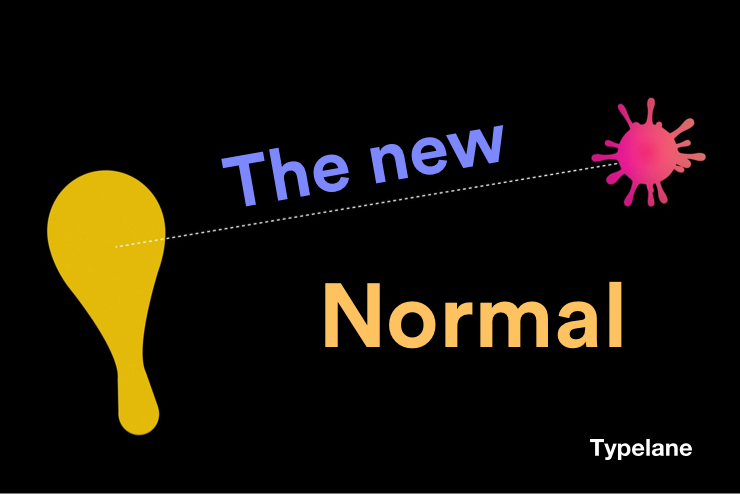 As most of the world is slowly leaving strict quarantine many of us are trying to adjust to the new and ever-changing normal. The time in quarantine has in many ways been challenging, but it has also been fun and interesting. Never have so many people baked and we have all seen more of each other's homes, leisure wardrobes, spouses, and kids.
With the sudden shift to a remote-first most things have been turned on their head and everyone has had to learn new ways of working and communicating. But it has also become clear that working from home isn't as bad as most people previously thought. Remote work seems to be here to stay. This insight has also led companies like Twitter, Shopify, Facebook, and many others to move to a partially remote or fully remote future.
But as most economies are opening up and as discussions are moving toward how we eventually will get back to work, there are still many challenges facing both employers and employees. So how do we make sure to get back to work in a safe and efficient manner?
Reboarding back to work?
Getting back to work will by many be seen as a joyous moment but for some, it will be a worrisome and anxious return. Regardless of which camp you fall into, it won't be the same office most of us have gotten used to. The fear of a second wave similar to what happened during the Spanish flu will have a lot of employees worried and afraid. Employees will have questions. And they will need to be answered in a reassuring matter for people to be comfortable in returning to work.
Since there are several changes both for employees and employers, it won't be enough to just do an email send-out. Employees will need to be reboarded back to work. But before we share some tips on how this could be done, what is reboarding?
A reboarding process is a bit similar to an employee onboarding process. It is is designed to re-familiarize employees to the company and the relevant changes that have been made. A great employee reboarding is designed to re-integrate employees back into the workplace and culture, in a way that empowers them to be able to get back to business to 100%.
The core of a good reboarding strategy is for companies to set up a clear multi-stage communication strategy. Since the change is so vast in comparison to anything else it is essential to deploy a well thought out communication strategy. A communication strategy that stretches over a long time horizon, a few months at a minimum.
The things each company will need to address in their reboarding strategy
Why is it safe to get back to work?
What is the company doing to make sure why the office is safe?

What will cleaning procedures look like?
How will distance between employees be maintained?
Will meetings in conference rooms be allowed?

Which new rules everyone needs to adhere to?

How will these rules be enforced?

What will the mix between working from home and the office look like?
How will the company handle any internal CoVid cases?
How will Covid-19 impact culture and business practices?

Will it be safe to travel?
How should client meetings be handled?
It will be essential to communicate regularly and over a mix of different mediums such as video, town hall meetings, chat, email, and in-person when possible.
Remote + In office
With all that done and said some people may still feel uncomfortable coming back to work, or just prefer working from home. 80% to 90% of the US workforce says they would like to telework at least part-time.
The office environment is going to change permanently. With the change, a mix will come that consists of both in-office work as well as more remote work. Covid-19 has in many ways expedited changes that analysts expected would take years or decades. For many companies, there are also large financial benefits with employees working from home. Rents are among the biggest costs for many businesses and a reduction in them will result in big savings.
How the mix between in-office work and remote will look for each company depends on each business's needs. But as we have seen, working from home works far better than most had expected. What is worth noting is that some companies who have always been remote-first Zapier or Invision, they claim that it's hard doing the mix, that a company needs to decide to be either fully remote or concentrated across offices. This is mainly due to the challenges that come with:
1. Communication
Working in an office enables spontaneous direct conversations and information sharing in a way that is more difficult when you are remote. Remote work lacks the in-person aspect, which means that communication gets a lot harder and each company needs to rethink how communication happens, how information is shared, and how decisions are made and stored.
2. Social aspects
A whopping 19% of remote employees said that their biggest struggle working from home is loneliness. When people work remotely, they often miss a lot of opportunities to connect with colleagues and managers. It's important to remember the social aspects and how they are handled. This is especially true if remote means hiring employees in other timezones and locations.
3. Remote management
Managing people when some are remote and some are in the office is really tricky according to Darren Murph, Head of Remote at Gitlab, a 1200 people remote company. Studies have shown that establishing trust in virtual teams is harder and conflicts are more common. This is due to the fact that it is easier to misunderstand each other, especially when people aren't able to share space and use body language. Having managers that have team member who are onsite and remote makes it also harder for remote workers to stand out, especially since onsite workers can more easily cater to executives, build relationships, and win promotions.
These are unique challenges that come with working remotely and something companies will need to think long and hard about before jumping into a mix of remote and onsite work. But with preparation each company can succeed and with it widen their talent pools as well as enable employees to save time, better balance their private lives and work.
There is sure a lot to unpack in regards to getting back to work but being aware of the challenges, mapping out a clear communication strategy and keeping communication personal and frequent will go a long way.
If you are looking for good ways to reboard employees to this new reality we would be more than happy to book a call and show how Typelane can make reboarding of employees easier for everyone involved. You can easily book a demo here.
Sign up for our newsletter!
Fine-tune your knowledge within on- and offboardings with our monthly newsletters.