Why cold emailing in 2020 works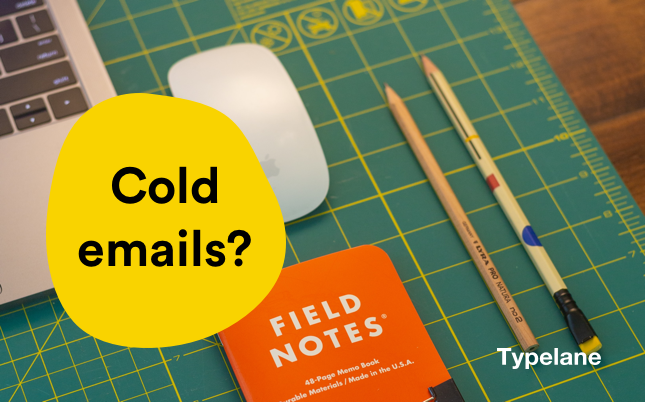 The beauty of email is that it connects all of us, everyone is literally one email away. Compose something meaningful, find their email and press send, it's that easy. Being brave enough to press send can change the trajectory of your career, fund your startup, or change your life. But cold emails are also among the most hated topics online, why? Because most people do them wrong. Even though most people don't think so, cold emailing actually works. It just takes a bit more effort and persistence than most people want to devote to it.
How to write good cold emails
Most people don't want to write cold emails because they feel awkward in doing so. Reaching out to strangers isn't easy but a great cold email can be something of high value that can be well received by the person it was intended for. I have gotten most of our clients through cold emailing and it has also helped me refine my tactic and the way I do outreach. Through cold emailing, I have been able to not only sign big international brands but also develop a strong network around myself and our business. So what makes a cold email a good one, what are the things you need to make sure to evaluate in your mail before you press send? Below we share a few tips that you need to keep in mind.
Value, value, value
One of the most important things with cold emailing is to make sure your emails are as valuable as they could be for the recipient. Remember that your email is another thing they need to review and decide if they shall respond to so make sure it is packed with value. When we say "packed with value " we mean that you need to explain how you think you can help them and why they should devote time to exploring this further.
Be concise and to the point
Almost all of us are short on time therefore any cold email we receive needs to be concise and to the point. This is essential. No one wants to receive a long email which you open on your phone and it seems never-ending, especially from a complete stranger. Your cold email shouldn't be more than a few lines, it should be well formulated and it needs to be clear what you can do for the person you are emailing.
Be human and avoid corporate lingo
No one wants to receive something that feels like it's been sent from a machine where the only difference is that the first name has been replaced. The key to good email outreach is personalisation. We are all human beings and we have an easier time to connect with people that have done their research and who share a personal story. So it isn't too bad of an idea to be a bit vulnerable in your emails.
Be credible, when you can
Since you will most likely be a stranger to the people you are emailing it is a good idea to add a bit of social proof to your email if you have any. Social proof is a way to legitimize your story, business or why you are doing outreach. It could be something like sharing which other clients you have helped and the results or a recent newspaper article. Make sure that whatever you add is also relevant to them. If you can add a business case from the same industry, do so as it is more relevant for them. Make sure to take the time and make it as relevant for the client as possible coming back to value number one raised above.
Be clear on your ask
With your cold email, you also need to be extremely clear on what the next steps from your email are. This is something many forget or do not pay as much attention to but it's among the most important parts of your cold email. How do you want to move the conversation forward? Are you looking for an answer over email or do you want to schedule a call to pitch? Make sure it is crystal clear what you want from the reader.
Tweak, refine and go again
You will mess up, people won't respond, some will ask you to remove them from your "email list", that is just the way it is. Always try to do your best and make sure to follow the tips above. You should make sure to constantly learn and adapt your communication. Writing is a skill that takes exercise and so is cold emailing. Make sure to track your open rate and response rate to see what works well and what can be improved.
Make sure to follow-up
What most people do wrong is not following up enough, so make sure to do it. Many see an email they want to respond to but then forget and since our inboxes quickly fill up it's easy that your emails are forgotten. Make sure to follow-up, it can increase your response rate with more than 30%. With that said don't follow up to many times, if you don't get a response on your third email move on. The lack of an answer is sometimes an answer by itself so make sure you don't send to many follow-ups.
Thing will most likely become harder
It is a great time to be doing cold emailing right now. Most people are accessible, and sure they may not answer on your first email but with some persistence, you'll be able to get an answer. However, this may not be the case forever. More and more services such as hey.com are building in filters to separate out an external email. Even though this may sound scary it won't be the end of cold emailing. As long as you have an email with the clear value you will be able to reach the person you want to get in contact with. Most people are looking for new ways to do things better in a more cost-efficient and smarter manner. Sure, we have less and less bandwidth to deal with unknowns but most of us will still do it if the value is perceived high enough.
Sign up for our newsletter!
Fine-tune your knowledge within on- and offboardings with our monthly newsletters.