The 15 best employee onboarding videos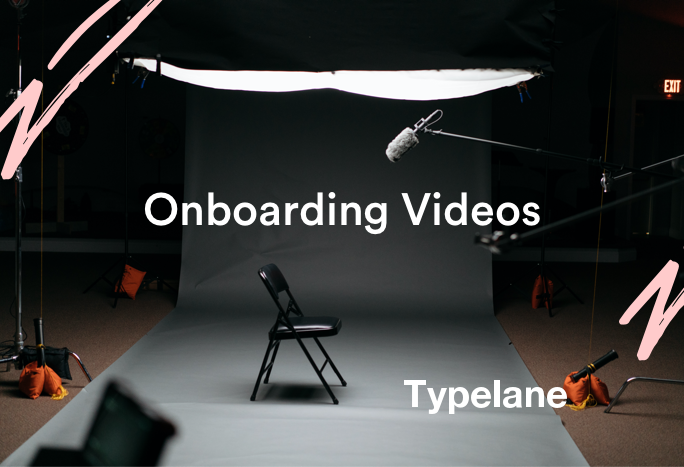 The popularity of videos continues to climb. It's estimated that the average person will spend 100 minutes a day watching video in 2020. And it's not just cat videos, either. In fact, a lot of companies are using video as part of the employee onboarding process.
What are employee onboarding videos?
Engaging onboarding videos are a great way to help new employees understand your culture feel bonded with your company. These videos help new hires get to know the culture, the leadership and how things are done internally. Curious how it's done? Here is how companies like Zendesk, Atlassian, Zappos, and many others welcome their new hires with great onboarding videos.
Metropolitan Airports Commission (MAC)
When you think of creative employee onboarding videos, you probably don't think of an airport. But MAC's new hire video does a lot to show the variety of employees they have. These employees reflect on their first day on the job and why they love working for MAC. This strategy can work for your company too!
Zendesk
ZenDesk provides help desk software for other businesses. What makes their onboarding video so effective is that it shows a lot about the city they are headquartered in. It also introduces the team and even the office fish. They use a fairly matter-of-fact tone and try to make it humorous as well.
Annie's
Annie's provides a variety of organic foods that are stocked in supermarkets around the country. Annie's onboarding video highlights the culture of the company. They focus on teamwork and have employees share what they love most about working for Annie's. These range from bringing a dog to work to having a gym to feeling like they make a difference.
Zappos
Zappos is known for its strong company culture and focuses on teamwork and service. The Zappos culture video expands on that, helping new hires understand why it's such a fun place to work. They share the company values and show a variety of scenes from the office. Employees also talk about how they represent Zappos both in and outside the company.
Atlassian
The Atlassian onboarding video focuses on their impressive culture and it's a direct reflection of their mission of bringing out the best potential in people using teamwork. The employee video shows the Australian-based companies warm and family-like atmosphere.
Google
A lot of technical people dream of working at Google. What makes it so amazing? This video, aimed at Google interns, shows a lot the draw. On the Google campus people walk dogs, play volleyball, and have a lot of fun. They focused on the company's innovation and the employees' freedom to explore. The video includes a variety of interns sharing their background – which makes it seem like a fun place to work!
Dunkin Donuts
You probably expect a great new hire video from Google or Zappos – after all, those companies deal in technology. But a donut shop? Yes! This new employee presentation introduces a top franchisee and talks about how employees make the experience of buying donuts fun for customers. The video discusses being friendly and efficient.
Intuit
The Intuit new onboarding video shows Brad Smith, the CEO, talking about his career path and how the company makes a difference. Mr. Smith talks about bringing in top talent and helping them do their best work, and encourages each employee to understand they will have the opportunity to move throughout the company. He even goes into specific lingo that is important at Intuit.
Canva
Most of use have used Canva to create a poster or some other illustration. The creative software firm offers its new hires a look at their modern offices and explain the story of Canva as well as what they are hoping to achieve.
What is really nice with the video from Canva is that it includes various members of the team, at all different levels.
Waste Management Services
Waste Management Services of Edmonton is not a company you'd expect to have a fun, high-quality onboarding video. But they do! It just goes to show that no matter what niche or industry you're in, you can use video to help your new employees understand your business. The video talks about why employees are proud of their work in keeping the city beautiful.
Bamboo HR
Bamboo HR, the HR software platform has a fun, light and quirky onboarding video show lighting their culture and values in a simple and efficient way.
TrueCar
TrueCar helps consumers get information about new and used vehicles that are available for sale in their area. In the TrueCar Welcome Message, the CEO talks about how got started with skateboarding as a way to get to work. The unique video helps a new employee feel like they know the CEO on a personal level and helps share personality. This is a great strategy for your videos as well.
Manatee County Government
This county government in Florida uses humor to help new hires through what is always a stressful time – the first day! It shows a woman looking around for the HR office through hallways and storage rooms. From there, they go into what each new hires need to know about where to go – and when. There are details about where to park, what floor to go to, and more.
Zynga
Zynga is most known for developing some of the most popular Facebook games in the world. Their new hire video shows what life is like inside their headquarters in San Francisco.
GrubHub
Grubhub's employee onboarding video is packed with tips and tricks to help new hires succeed on their first day.
Spotify Engineering
This video helps new engineers to better understand how the engineering organisation is structured, who is responsible and how works is divided. It's a practical example of how to help specific roles get to productivity faster by tailoring information after their division.
How to create an onboarding video for your business
A great onboarding experience can save your company a lot of money and stress. These videos are great illustrations! As you can see from these examples, an onboarding video doesn't need to be long. In fact, the longest one here is less than six minutes. Many were less than three minutes.
Think about what's most important for new hires to know about your company. You might want to communicate your business values, the reasons why people love their job there, and more.
Be sure to keep it entertaining. A dry lecture where they have to memorize a list of company maxims won't excite anyone. For instance, a government job may not sound exciting, but Manatee County made understanding your first day both informative and fun.
Share a lot of personality in your video. This will help a new hire feel like they know your management team and leadership and will tell employees a lot about your company culture. The TrueCar video helped a viewer feel like they really got to know the CEO, as an example.
Ready to get started with your onboarding video? We can help. Start a free trial with Typelane today!
Sign up for our newsletter!
Fine-tune your knowledge within on- and offboardings with our monthly newsletters.