Typelane now works with +2000 apps!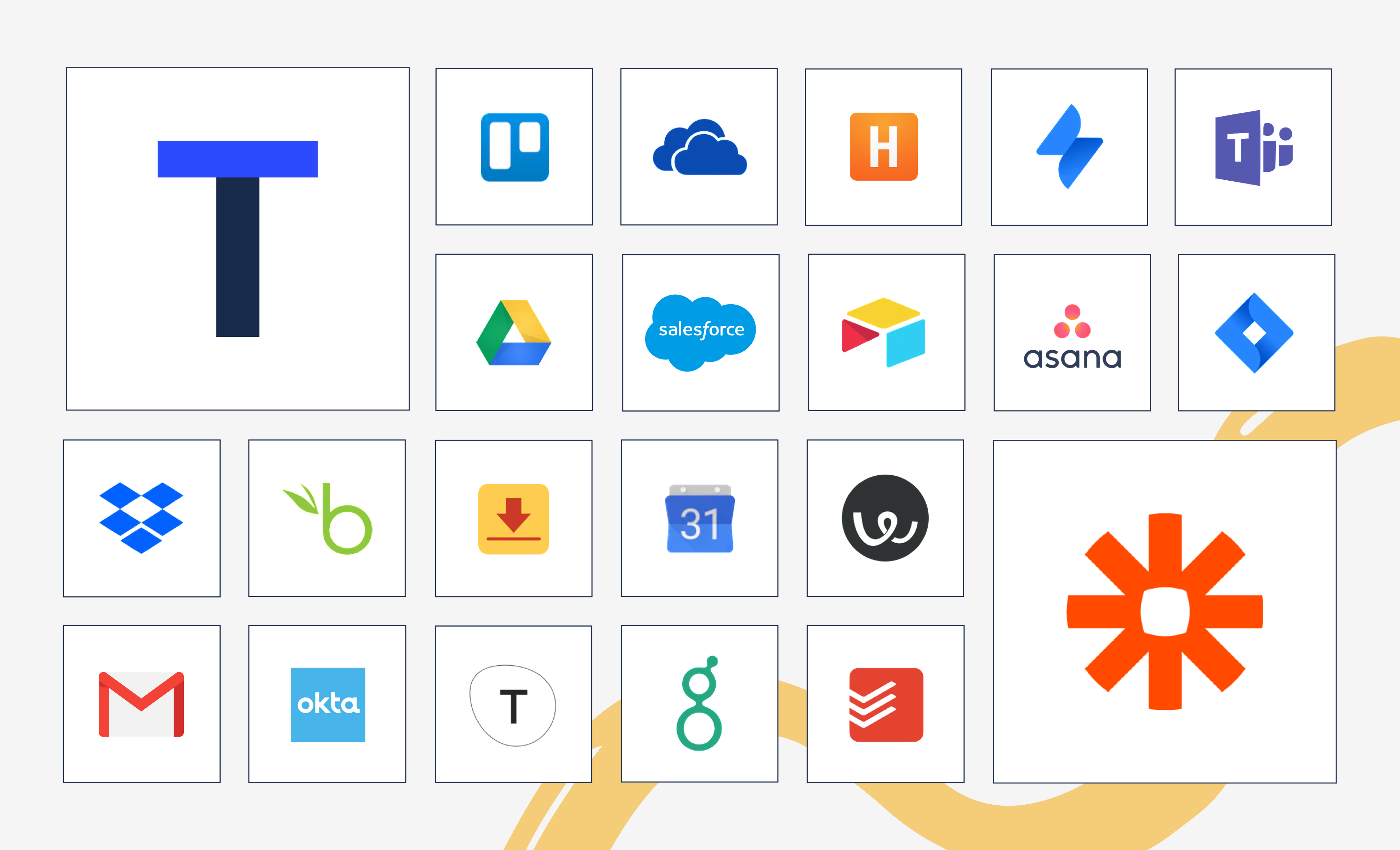 Today we are excited to tell you about our latest integration. It's been in the works for a few weeks now but we are finally ready to share that Typelane now connects to more than 2000 different services via Zapier, unlocking a whole new world of time-saving automation.
With integrations like Zapier we are taking big steps towards our vision, a vision where we strive to remove all friction and manual work tied to welcoming new talent or saying goodbye to existing one. Employee onboarding today is a process that consists of more than 50 different steps across HR, IT, managers and employees for most companies. The processes are often complex, manual and extremely time-consuming. Managing them across different stakeholders is not easy regardless of organisational size or resources. According to a recent survey, three-fourths reported that their onboarding processes are fundamentally broken. With Typelane we hope to usher in a new way of onboarding new hires, one where companies can leverage smart automation and integrations to run efficient, personalised and seamless flows across the entire organisation.
So what does the integration enable? 
Well, with this integration the world is pretty much your oyster. The integration with Zapier enables you to create seamless triggers, empowering you to remove much of the busywork. Want to send a message to Microsoft Teams letting everyone know a new person is joining, create a calendar invite or set up a to-do in Trello for a manager? Well, that is only a few simple clicks away. But you can do so much more with this integration, you can unify and streamline your employee data. With one click you can populate all of your systems or create users in other essential tools. No more manual copying and pasting.
This feature is one of our biggest releases and a taste of what's to come. With the integration to Zapier we hope to make the onboarding or offboarding process significantly easier for everyone as well as remove manual errors and save time. Used correctly it is a massive time-saver and a simple way to significantly improve and streamline one's processes.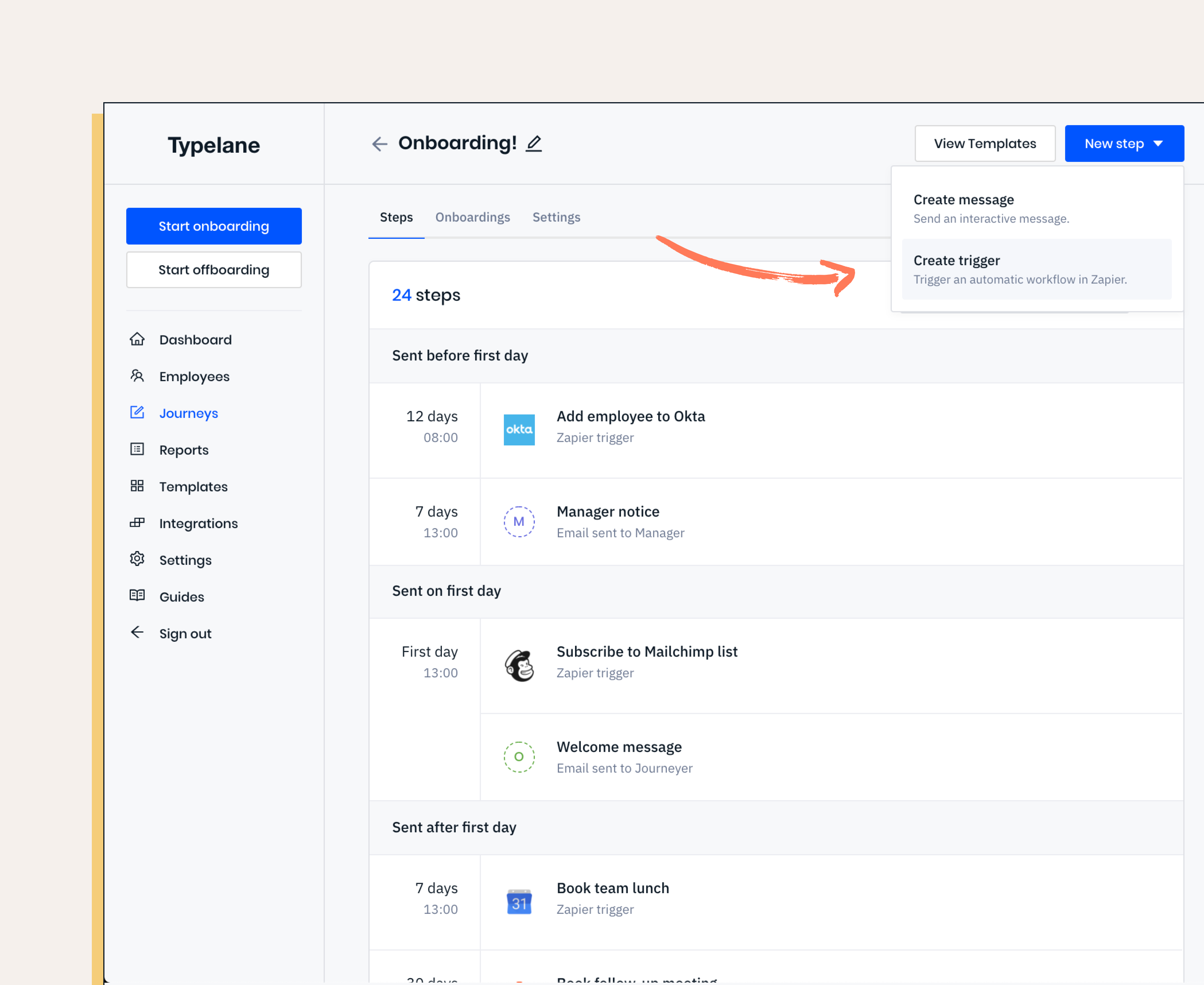 It is a big feature and we hope you will enjoy it. We will gradually roll it out making it available for everyone in the coming weeks. If you have any questions please feel free to reach out. We would be more than happy to help out and guide you through the process of automating your employee onboarding and offboarding processes, trust us when we say that it will pay by leaps and bounds.
Happy onboarding!
Sign up for our newsletter!
Fine-tune your knowledge within on- and offboardings with our monthly newsletters.