What is employee life cycle?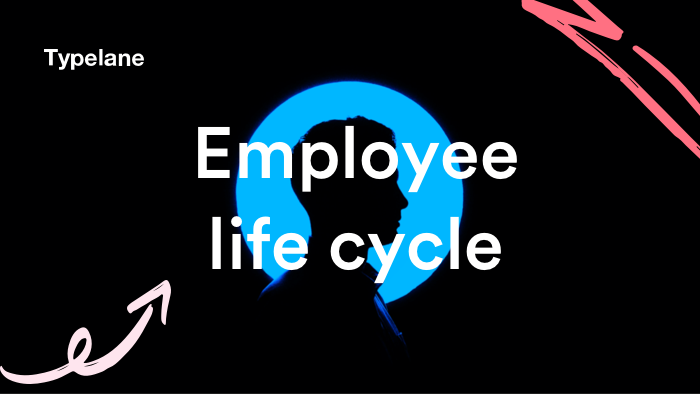 All things have a lifecycle, from phones to businesses. However, many times when a company employs a worker, they forget that and employee life cycle also exists. Companies seem to assume that hiring means they have that work covered unless they hear otherwise.
By planning for your employee lifecycle, you can improve morale, extend the tenure of staff, and better prepare for inevitable turnover. But first, you have to understand what the employee lifecycle is. Here's what you need to know!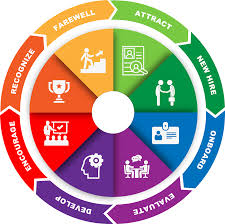 Stage One: Recruitment
The first part of anyone becoming an employee at your business involves recruiting them to apply for your positions. This process has a lot in common with marketing your products and services.
Just like in marketing, you don't want to attract just anyone. You want to appeal to the right people with the right skills. This requires building up your employer brand and making it clear what you do and what you're looking for.
Some steps you can take in this stage include:
Encouraging strong reviews on sites like Glassdoor
Sharing behind-the-scenes snapshots of how your business works on your website and social media
Talking about your company culture online
Crafting job descriptions in your postings that are accurate, appealing, and specific to what you are looking for
Building your brand and bringing in the right people is the first step to a very successful and long-term employee life cycle.
Stage Two: Onboarding
The process you follow when you bring a new employee into your company is the most crucial part of the employee lifecycle. What you do in this step will either disillusion a new hire or bond them strongly to your business.
Spend time introducing a new employee to the teams and managers they will work with, allowing them to ask questions, and immersing them in your company culture. A new hire will be able to build relationships, network, and understand what's expected of them.
Some best practices for onboarding include:
Use software that makes preboarding and onboarding smooth and seamless
Create a formal program that welcomes new employees rather than allowing each manager to handle it ad hoc
Make the first-day special – take the new hire to lunch or find a way to welcome them warmly
Create opportunities for meeting team members, networking, and connecting with new coworkers
Set milestones for 30, 90, and 120 days on the job
50% of hourly workers leave the company within four months, and even senior new hires have a retention issue, with 50% leaving within 18 months. A strong preboarding and onboarding process can make all the difference.
Stage Three: Development
Once a new employee is onboarded the next step in the employee life cycle is to integrate them into your culture, it's time to encourage growth and development. Again, you can't assume that this will happen automatically – it has to be a built-in process. Otherwise, those with great managers will get strong support while others languish through no fault of their own.
70% of employees are unhappy with future career opportunities at their workplace, which does not bode well for engagement, morale, or employee retention. You don't want your staff to feel they need to leave your company to progress.
What can you do to provide development? Try these steps:
Create formal development plans rather than leaving it up to each manager
Consistently promote in-house openings to current employees
Help staff understand the career paths available in each department
Encourage lateral moves as a way to grow and build skillsets, rather than focusing only on promotions
Provide training and workshops regularly
Work in partnership with your employees to develop their careers
When you create a sense of consistent growth and development within your workforce, you'll have much higher employee satisfaction and lower turnover, which can save you hundreds of thousands of dollars a year.
Stage Four: Retention
Stages three and four often go hand-in-hand. As you develop employees and help them grow, how do you also encourage satisfaction with current jobs?
The first step is to understand what truly motivates employees. It isn't just about money and benefits. Many people would take less money for their ideal job if they could afford to. Instead of looking at cash, find a way to give your employees a mission.
For example, Zappos is customer-service focused even though they sell shoes. When someone delivers excellent customer service, they ring a bell and the whole group celebrates. It helps employees feel that they have a true impact instead of being a cog in a wheel.
Other ways to encourage employee retention include:
Provide managers with leadership training – 58% get none!
Show appreciation for employees doing their job well – daily
Encourage staff to take their full vacation time and don't penalize them, officially or unofficially, for doing so
Make sure managers provide recognition – nothing else comes close when it comes to encouraging people's best work
You can also make sure managers allow employees to be real and provide an open door to discuss problems and concerns. Engaged employees make a huge difference to your company and reduce the cost of turnover. Retention is a win for everyone.
Stage Five: Separation
The last step in an employee life cycle is when an employee leaves. Having a robust offboarding process will make this transition as easy as possible for everyone.
When you standardize your employee offboarding and make it pleasant, you have a higher chance of getting "boomerang" employees who come back, or of having your former staff member become a brand ambassador and refer other employees to you.
Sign up for our newsletter!
Fine-tune your knowledge within on- and offboardings with our monthly newsletters.